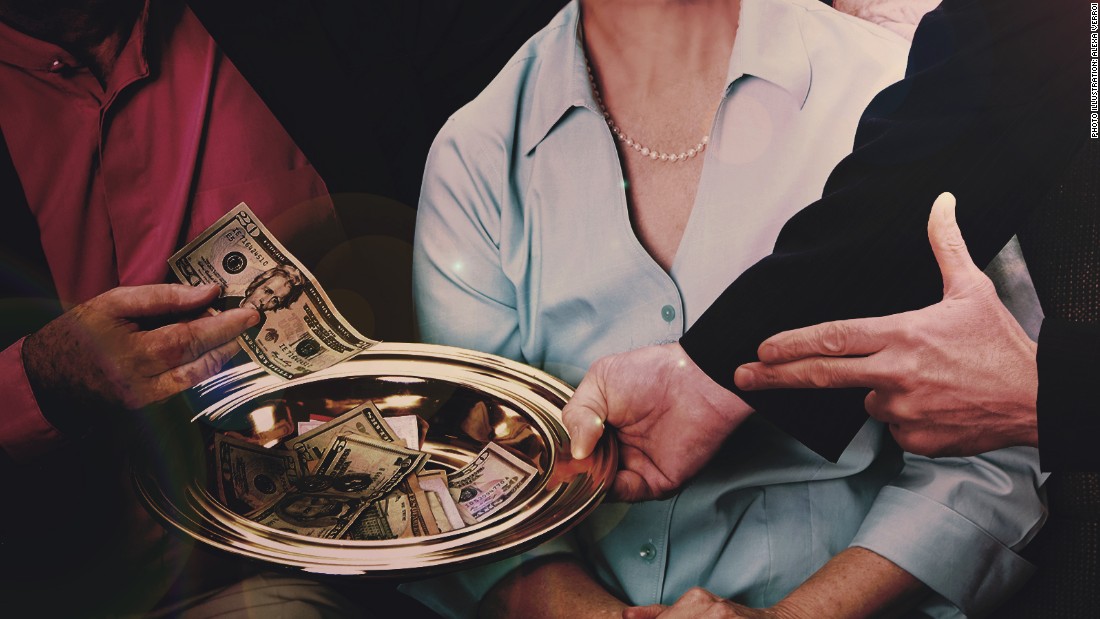 The dictionary  describes the word compel as–
"force or oblige (someone) to do something. bring about (something) by the use of force or pressure.drive forcibly." (Source-Google dictionary)
A few weeks ago we were attending one of the local S.D.A churches in our area. It was your typical service complete with music, speeches, sermon and the usual money requests. But something happened that caught my eye, even more, shook us up a little. Allow us to explain.
As we Seventh-day Adventists know, one of the primary customs of our service is the offering service. In addition to that we have the little kids request offering time. They are sent out among the crowd to gather small donations, usually dollar bills. Most often they are accompanied by an adult as many of them are very small with their little hands holding onto the basket, container or bag.
As this part of the service began, We were sitting and watching the activity. Soon, a very small boy came up to us and he stopped at me and pointed his small basket at me. I looked at him and smiled thinking he would see that I would not contribute. But instead he kept the basket at my chest waiting and watching. It turned out to be almost one minute of his waiting and watching, he would not move on.
At this point I placed my hand on his little shoulder and said "it's ok, you can go". The father came to our aid and moved him along. No doubt and as one would imagine I felt embarrassed and frankly a little disturbed by this scene. Thus, the reason for this post.
The last message of Elijah gives us counsel on this subject —
"What a privilege and what an opportunity is now ours! Look and see what a difference there is between God's method for supporting His work, and the Roman system that is now carried on by the church: plate-passing, high-powered speeches, Big Day, Book Day, high pressuring, campaigning, selling, auctioneering, Harvest Ingathering, birthday offerings, Christmas-tree hangings, baby weighings, Dorcas sales, investment funds, and what not!  As none of these squeezings are Biblical, and as all of them are Pagan in origin and condemned by the Scriptures, they could not possibly be considered freewill offerings. Search and see.
   Instead of Sabbath-keeping the day is devoted to money raising, and instead of a house of worship, the church is turned into a den of thieves — disgusting to observers, and most discouraging for a member to invite a friend or a neighbor to a church service.  Is there any wonder that God does not now bring many into the church ("Testimonies," Vol. 6, p. 371)?
   It was this sort of thing that aroused Luther to action as he saw the priests living in luxury by exploiting the people's conscience and by making the poor poorer.  True worship and God's plan for supporting the work must now be restored." (Jezreeel Letter, no.9, p.8)
Did you notice the word "squeezings"? This is exactly the method used today to extract money from the people albeit sometimes in the form of innocent little children! The fact remains it's a –squeezing! Further, as the basket or bag is passed around many eyes settle on the next one to have it placed before them and we wonder what they will do. Is this not a form of extraction or coercion?
Some may claim this is all "innocent" stuff, not something to make a big deal out of. After all the main purpose is to put money into God's storehouse , so the end justifies the means. But is that really God's way, His plan for us as "returners" of His money?
Sometimes I have a mental picture of the following when watching the little ones scramble around for money, which although funny is sadly close to the truth —
These little kids are being manipulated by the grownups just like this monkey–take money for the owners and not really know what they are doing!
The message tells us to "search and see". When we look through God's word, the Bible, and we will NEVER find one example of solicitation or money dealing within His sanctuary. All we find is a collection box set up at the entrance of the Sanctuary or Temple premises.  See this post for more on this subject–
https://godsloveandlaw.com/2015/05/23/the-collection-box/
"Each of you should give what you have decided in your heart to give, not reluctantly or under compulsion, for God loves a cheerful giver." (2 Cor. 9:7)
If we would do as shown throughout the Bible, a container placed in view for us to discreetly place our offerings we would definitely be giving without compulsion or pressure. God loves his type of giving.
We are told the following well-known Scriptural counsel–
"Teach a child in the way he should go, and when he is old he will not depart from it." (Proverbs 22:6)
So what are we doing? We are teaching our little ones to do little abominations! What a way to bring up our children. The Lord shall soon rain down justice and one of the those righteous and just acts will be NO MORE of these abominations done in His house.
Further as a reminder, the issue of paying tithes on the Sabbath is dealt with in HIs Elijah message. It is given to us to do the following —
"In order to eliminate money changing for tithe and offering, paying for books, etc. on the Sabbath, a Laodicean practice which the word of God condemns, let us carefully attend to all such matters on the first day of the week (1 Cor.16:2) by placing all monies in envelopes." (Vol. 1 Symbolic news code, no.9, p.11).
"The Bible does not teach or recommend even a plate collection (a custom which Rome originated) in Sabbath services, much less merchandising in the presence of God.  All the Bible recommends is a container for free will offering placed somewhere in the church premises…Since the Bible does not teach any plate gatherings, but only freewill offerings (and not for your own use either), then by high pressuring the laity with your speeches, your pleas, and plate-passing all in the name of Christ, you make Him an extortioner of the worst kind." (Jezreel Letter, no. 3, p.1-2)
In closing, there is the more important aspect of this subject and that is returning our Tithes to His true storehouse. But that is a long discussion of itself. Our point here in this report is that we find ourselves each Sabbath doing an "abomination" and make no mistake this is not a little thing. Pressuring and compelling is not "freewill offerings". God does not want this nor is God like us.
"These things you have done, and I have been silent; you thought that I was one like yourself. But now I rebuke you and lay the charge before you." (Psalms 50:21)