5. Putting the pieces together
Ok, so now you have a subject you'd like to present. As mentioned in part one, the very first endeavor is to get all the "pieces" together. In other words, go through the index and research all the references that speak of your subject. Let us break this down.
You decide that your subject is the "Mark of the Beast".  We know that in Rev. 13:14-17 it speaks about this. We find that the Index has 37 places in the Lord's final message about this subject. Not all are speaking of verses 14 through 17 but may be speaking solely of verse 15 for example. But you still need that as a piece of the truth puzzle you are putting together. You may not need to put each reference in your report.
Often you will find that the references support or repeat each other, or there may be contradictions. We shall deal with that in point 6.
"No one by beginning to study a subject from the middle, backward or forward, can learn its continuity and know what it is all about. If one is to learn the full truth of a subject, he must study it in its entirety." (TG, vol. 1, no. 5, p.3)
Once all the pieces are gathered, you are now ready to study them very closely!
At this point, it is good to insert a couple of warnings to those who wish to report on the message of the hour. There are two specific counsels that the Elijah message shows us that certainly apply to this endeavor.
"Teach the message as it is—add nothing to it, neither take anything from it." (SC, vol.1, no.4, p.1)
"Be absolutely certain that you are teaching according to that which is written, and not according to that which you may think should be or will some day be written.
Failure to comply with this requirement will disqualify anyone as a worker in this cause." (SC, vol. 3, no.5-6, p.14)
Straight clear and unmistakable,  and failure to do this disqualifies us! That is why we are expounding on the point of gathering all that is written, in order to correctly have your sound doctrinal basis.

6. Examine each and every word closely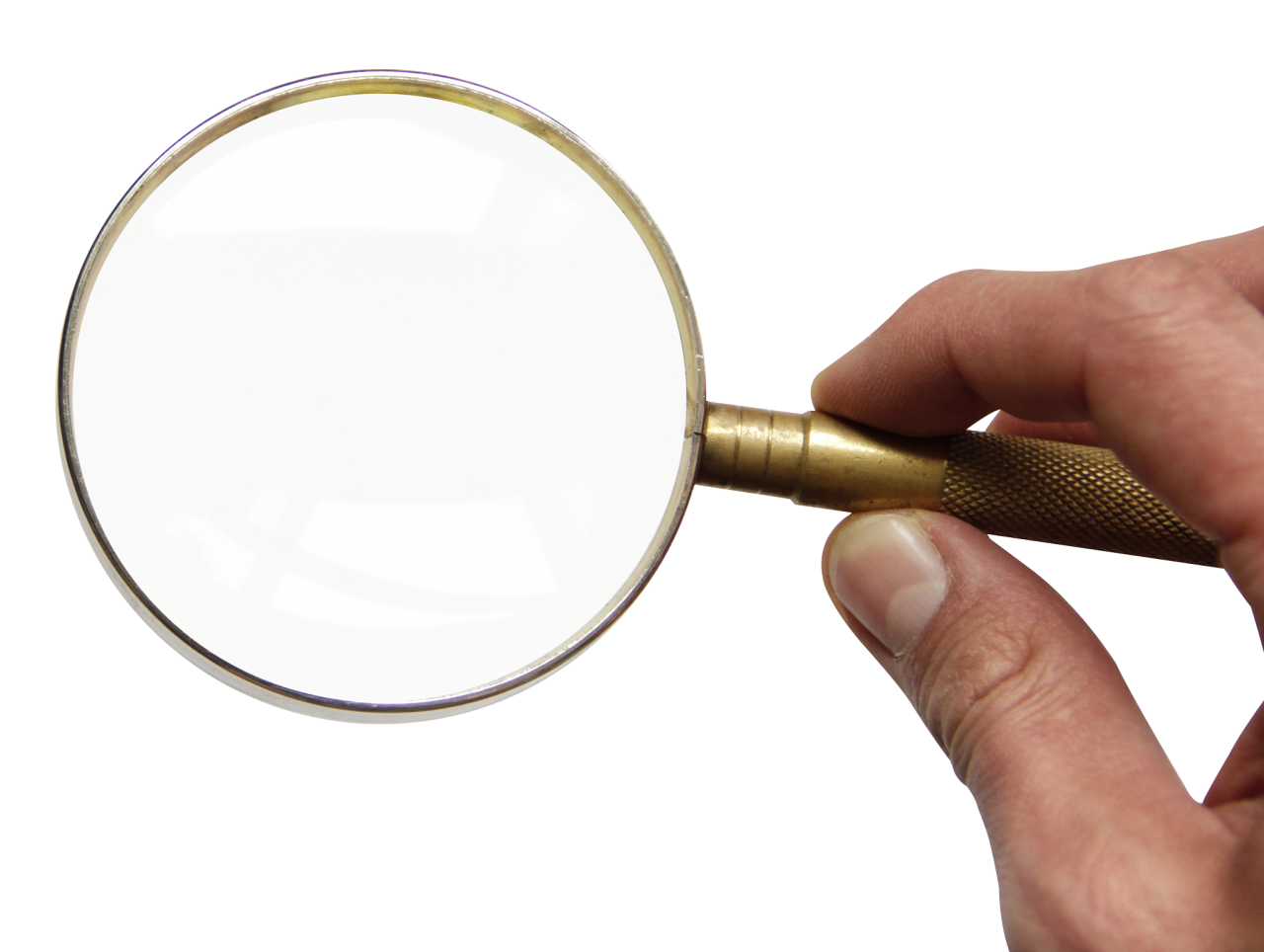 Ok you have gathered all the references that are written on your subject. Note: We are NOT saying the Index is infallible, so there may be occasionally other references existing in the message not listed. But our experience shows that at least 90% plus of the necessary references are listed.
One other tool that is also very helpful are computer searches via a Rod website. The one we find handy is the following site —
http://www.shepherds-rod-message.org/tracts/tracts.html
You will notice the top right hand of the page is listed a "search this site" box. Entering a keyword , for example, "Mark of the Beast"or another reference here can help in your further gathering.
The message here also gives us great counsel on understanding God's message through understanding His words —
"  ..when we take into consideration the meaning of each word instead of making thoughtless and hasty conclusions, the Scriptures prove to be not only most perfect and wonderful and yet simple, but also inspiring, making wise the humble—and lightening the path of him who as did Christ, delights to do the will of God." (SC, vol. 2, no.2, p.3)
"Those who do not accept the Word of God just as it reads, will be snared in his trap." (2 SLM, p.52)
Let us give you an example of how Satan traps many by encouraging them to ignore the above counsel.
As many of you are aware we have worked in His vineyard for a long time now, trying to show our SDA brethren the Lord's final message of Elijah. We often show them the plain clear promise of Mal. 4:5.
"Behold, I will send you Elijah the prophet before the coming of the great and dreadful day of the LORD".
To this Word, we have seen countless times they say "Oh that is the members of the church who gives the Elijah message, not a specific prophet." Here is a CLASSIC example of spiritualizing away God's Word. In other words, crossing out the promise of "Elijah" for "Elijahs"!
This counsel will tremendously help you in putting together a report because you study and believe the message AS IT READS, not as you want it to read, or sidestep it for a pre-conceived idea.
7. Putting it all together
Ok now that some of the basics are established, you are ready for your careful review of all that is written on your subject. Once again we like to use the picture puzzle as our analogy. Your references (pieces of the puzzle) are all laid out on your table (written or copied as to what each reference says).
You now read them all one by one. Carefully comprehending what they say. Personally, I often have to read them 3 or even 4 times each to get a good picture of what they say.
Once you have looked them all over, the promised Spirit of Truth, then helps you start to get the "big picture" of your subject and the lesson you want to present. Remember we are promised, "HE WILL GUIDE YOU INTO ALL TRUTH". Trust and believe that!
As mentioned, you will likely see repetitions of the same wording or meaning in some ref's. But you will also experience, especially if you are a seasoned present truth reporter, some areas of the message that seem hard to reconcile, or even occasionally –contradictory. Not to worry!
Even the Scriptures have this issue. But in this case, the preponderance of the evidence, or weight of evidence is what we are counseled to believe in. This "weight" arrives in two ways– the amount of references saying a certain thing and also — the clarity of references. 
"The weight of evidence" is the only fair and final criterion worthy of a  Christian who must ever make an investigation for himself concerning purported  truth."(Answerer, vol. 1, Q-6)
For example one of the most controversial subjects of the message is the 144,000 and "those with". Once a study is delved into on this, you will find a dozen or so references that "seem" to indicate that more than 144,000 will be sealed from the Ezek. 9 SDA church judgment from the living. These of course are often misinterpreted. But there are about 50 references that show "only" 144,000 are to be sealed and escape. 
In both the number of references and also to the clarity it shows the latter as being the more weightful position, and one we must believe in. To do otherwise is to show we have a private agenda and private ideas we want to promote. The preponderance of the evidence, in this case, is swept under the rug and self-delusion and truth twisting is the ultimate result.
After you have all the references then you can then start to put it out as a study or report, careful to keep the main lesson in mind. Most of the time the report will be only a few pages, but occasionally and due to the many references on the subject, it may require several pages.
Dissemination is important and can be one of many avenues. Blogs, FaceBook, Typed or printed out reports for live in-person studies, YouTube, Live phone conferences, etc.
In giving the presentation and particularly if it is a live presentation or study, bringing the SRod Index can be a big help. There may be questions on a certain reference you didn't have in the study and you can quickly see if the message has anything to say about it. Preparation will always reward you :-).
ALWAYS begin your study in prayer, asking the Lord for the Spirit of Truth (Holy Spirit). This way you're off to a great start!
Summary —
As mentioned presenting a present truth study can be tremendously rewarding. But as we have shown, proper preparation should be done. These steps are a great help to getting it right and keeping from the all too often blunder of "private interpretation" that we have witnessed many times before. Learn the Zech 4 lesson very closely and you will know the Lord's method of knowing Truth/Prophecies. When we get all the pieces together, we can stand back and see the beautiful "big picture".
May God bless you in your endeavors to spread His final message! Here is a great video on Zech. 4–enjoy!
https://www.youtube.com/watch?v=hkjCpTRnNag&list=PLLd9ht6R3H1vYLClVLCzGbxuGxBRE4n2l