As we showed in our last post, the time is now for us to proclaim the Lord's final message of Elijah. Today (Sabbath March 28, 2020) our brethren from MT. Dale organization held a "Shepherd's Rod History" presentation. 
They discuss many aspects of the history of the movement, with its many twists and turns. They also discuss current disrupters who attack their work and yet in a cloak of righteousness claim that their work is of God. As an example, one group accuses them of doctoring some artwork on the Tracts, but unbelievably the accusers show that they practiced exactly what they accuse our Mt.Dale brethren of doing! 
"You, therefore, have no excuse, you who pass judgment on someone else, for at whatever point you judge another, you are condemning yourself, because you who pass judgment do the same things." (Roman 2:1)
The original artwork from the Tract called "Entering Wedge". A booklet based on health principles which brother Houteff wrote back in 1946 —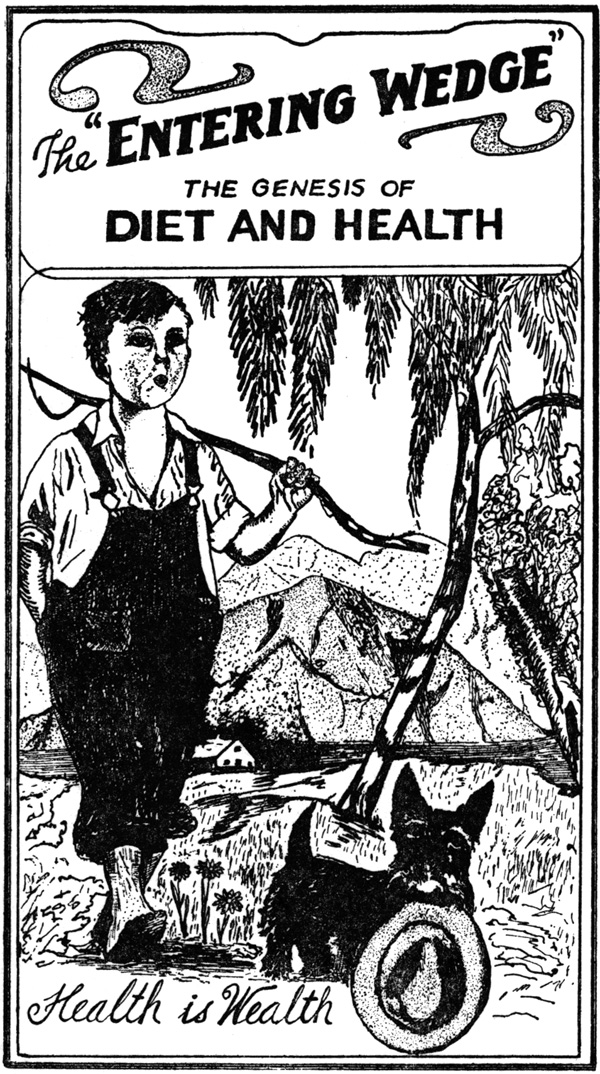 (Source — UPA7.org)
Accusers  doctored Tract for sale on Amazon (since  deleted after being exposed)
Despite the enemy coming in from all sides, we must keep our eyes on the goal–His kingdom!