NOTE: Recently we were made aware that unfortunately for quite a while our blog has been infiltrated with numerous worldly ads from our WebHost. We know that has been a big distraction in reading our posts. We did not solicit these ads nor did we agree with what they are advertising. So we have made arrangements with our WebHost to cancel them. Please enjoy our ad-free site once more, like it was in the early years of our site. We have a serious message to give to God's people and can't afford to have distractions — Thank you!
In John 12:40 we read —
"He has blinded their eyes and hardened their hearts, so they can neither see with their eyes, nor understand with their hearts, nor turn–and I would heal them."

There is no doubt that the so-called Religious "Scholars" of Jesus' day were about as blind as one could be –in knowing Truth.
Jesus answered, "I am the way and the truth and the life. No one comes to the Father except through me. (John 14:6)
Pilate in his inquiry of what is truth asked the Lord the all-important question. Of course, the King was not about to get into doctrinal matters with a heathen governor who was ready to issue an important part in the redemption of man plan.
"Pilate therefore said unto him, Art thou a king then? Jesus answered, Thou sayest that I am a king. To this end was I born, and for this cause came I into the world, that I should bear witness unto the truth. Every one that is of the truth heareth my voice. Pilate said to Him, "What is truth?" And when he had said this, he went out again to the Jews, and said to them, "I find no fault in Him at all. (John 18:37-38)
So we know as Christians that–
1. Jesus is the Truth
2. All that really know Jesus knows Truth
Yes, this is very basic Christianity but so vast and deep. Although simple in it's description, it is so numerous in its misapplication and true understanding. Let us look at an example.
Brother R has been a "street preacher" for several decades. He came to "know Jesus" by reading the Bible and attending regular Sunday services. But brother R has a stubborn "I know it all" attitude about the Lord, His love and His plan for mankind. 
We have had many discussions over the years, particularly on the "love" of Jesus. Recently this issue came up again via some email and he said words such as —
"Love sums up all the commandments. If i don't have love for God and my brother, i have nothing. Bottomline. I have "no condemnation in Christ Jesus". I have a relationship based on Christ's righteousness, not my own. I live by the grace of God."
This was in response to what I had sent him previously that said the following —
" If you LOVE ME , keep My Commandments" (John 14:15)   (a quick reminder the word "Commandments" is Entole, which means His 10 Commandments.)
I  was trying to explain that Jesus Himself says "how" we are to love Him. It can't get any clearer than that! But as we showed in the above quote, their eyes and hearts are blinded. For some reason, they cannot read and comprehend straight clear words from the word of God. This got me thinking, "supping" with the Lord. Then an answer came to me.
You see brethren many today, especially Sunday keepers, I believe are held back from having the vail lifted from their eyes. The  Spirit of Prophecy explains —
"..the influence of these older church members will leaven those newly come to the faith. The Lord does not now work to bring many souls into the truth, because of the church members who have never been converted and those who were once converted but who have backslidden. What influence would these unconsecrated members have on new converts? Would they not make of no effect the God-given message which His people are to bear?" (Testimonies, vol.6, p.370)
If brother R  gives up his Sunday worship and comes into the Seventh-day Adventist church, after a short while,  what will he most likely find from some leaders and members we will show in pictures (they speak a thousand words).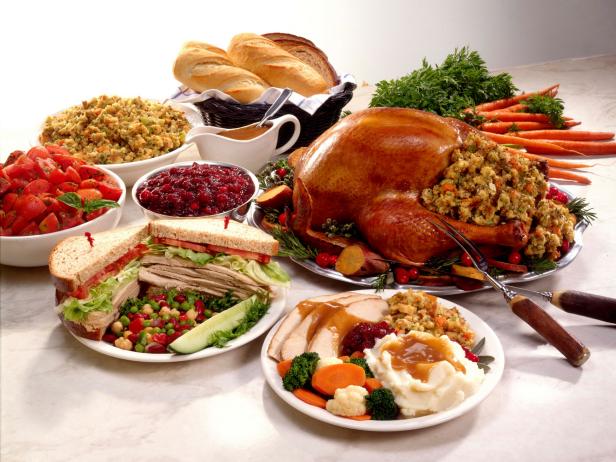 In summary, he will find women and men not dressing according to the Bible/ SDA teaching of modesty. Women, especially many younger ones, dressed in "nightclub" attire complete with nail polish. Men dressed in T-shirts and other common dress. He will find the eating of meat is practiced by some members(most of them privately beyond gazing eyes), even though it is against the SDA teachings. He will find jewelry and worldly fashions practiced by many, even the leaders.
But the most serious issue he will find is the "lukewarm" and carefree live and let live style that many SDA practice, not calling sin by its rightful name due to the "shepherd's" unfaithfulness. THIS would be very hard to ignore and no doubt would hinder a "truth walk".
The Lord has some dire Words for this situation, straight solemn words for our leaders (shepherds) —
"The word of the Lord came to me:  "Son of man, prophesy against the shepherds of Israel; prophesy and say to them: 'This is what the Sovereign Lord says: Woe to you shepherds of Israel who only take care of yourselves! Should not shepherds take care of the flock?  You eat the curds, clothe yourselves with the wool and slaughter the choice animals, but you do not take care of the flock.  You have not strengthened the weak or healed the sick or bound up the injured.
You have not brought back the strays or searched for the lost. You have ruled them harshly and brutally.  So they were scattered because there was no shepherd, and when they were scattered they became food for all the wild animals. My sheep wandered over all the mountains and on every high hill. They were scattered over the whole earth, and no one searched or looked for them.
"'Therefore, you shepherds, hear the word of the Lord:  As surely as I live, declares the Sovereign Lord, because My flock lacks a shepherd and so has been plundered and has become food for all the wild animals, and because My shepherds did not search for My flock but cared for themselves rather than for My flock, therefore, you shepherds, hear the word of the Lord:  This is what the Sovereign Lord says: I am against the shepherds and will hold them accountable for My flock. I will remove them from tending the flock so that the shepherds can no longer feed themselves. I will rescue My flock from their mouths, and it will no longer be food for them.
'For this is what the Sovereign Lord says: I Myself will search for My sheep and look after them.  As a shepherd looks after his scattered flock when he is with them, so will I look after my sheep. I will rescue them from all the places where they were scattered on a day of clouds and darkness. I will bring them out from the nations and gather them from the countries, and I will bring them into their own land. I will pasture them on the mountains of Israel, in the ravines and in all the settlements in the land.
I will tend them in a good pasture, and the mountain heights of Israel will be their grazing land. There they will lie down in good grazing land, and there they will feed in a rich pasture on the mountains of Israel. I Myself will tend my sheep and have them lie down, declares the Sovereign Lord. I will search for the lost and bring back the strays. I will bind up the injured and strengthen the weak, but the sleek and the strong I will destroy. I will shepherd the flock with justice." (34:1-16)
In order for these blind ones to see God's love/power within His people there will soon be a church judgment. The 144,000 will then be empowered to proclaim the Lord's kingdom.
For the time is come that judgment must begin at the house of God: and if it first begin at us, what shall the end be of them that obey not the gospel of God? (1 Peter 4:17)

Soon the Loud Cry will come upon the earth, the Truth in all it's luster and power will convict masses. Those who cannot see or understand now may indeed know the Lord then. SOP tells us more —
"In the eighteenth chapter of the Revelation the people of God are called upon to come out of Babylon. According to this scripture, many of God's people must still be in Babylon. And in what religious bodies are the greater part of the followers of Christ now to be found? Without doubt, in the various churches professing the Protestant faith." (GC, p.483)
In closing let us remain at our post of duty bringing the Elijah message to our brethren, but know that should the situation arise that we discuss the Lord's truth with those of outside faiths, don't be surprised  if they cannot grasp God's truth now because according to God's plan they may soon do so in the future.